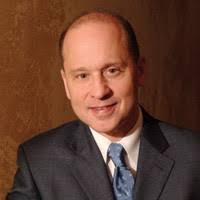 Barry Gutin
GuestCounts Hospitality/Cuba Libre Restaurant & Rum Bar
As Principal and Co-founder of GuestCounts Hospitality, Barry provides the vision, strategy and leadership behind its hospitality concepts. Barry has led the development of distinctive concepts that have transformed dining, nightlife and special event scenes on the East Coast. Having the vision to identify trends and circumvent fads, GuestCounts Hospitality's concepts stand the test of time. GuestCounts Hospitality is now singularly focused on the growth of the Cuba Libre Restaurant & Rum Bar, set to grow to six restaurants by the end of 2021.
Prior to forming GuestCounts Hospitality, Barry and his business partner Larry Cohen, operated some of the most impressive and successful food, beverage and entertainment facilities in the northeast including Egypt Nightclub, Shampoo Nightclub, and 32° Luxe Lounge. The pair built a growing multi-division company with revenue exceeding $40 million prior to their 2017 sale of the premier catering company Brûlée Catering by Chef Jean Marie Lacroix to a division of Comcast Corporation.
In addition to Barry's experience in food and beverage operations, he has expertise in marketing, public relations and entertainment production. Barry has a longstanding involvement in the Nightclub & Bar Media and Trade Show, the leading authority on the nightlife industry, serving as Vice Chairman on its Advisory Board, speaking at its annual conference and tradeshow and writing articles on operations and marketing.
Barry grew up in the Bronx, New York. While working at his father's restaurant, Barry attended the Wharton School of Business at the University of Pennsylvania, graduating Summa Cum Laude in 1979. He has worked in the hospitality industry ever since.
Back to Board of Directors